PRESS RELEASE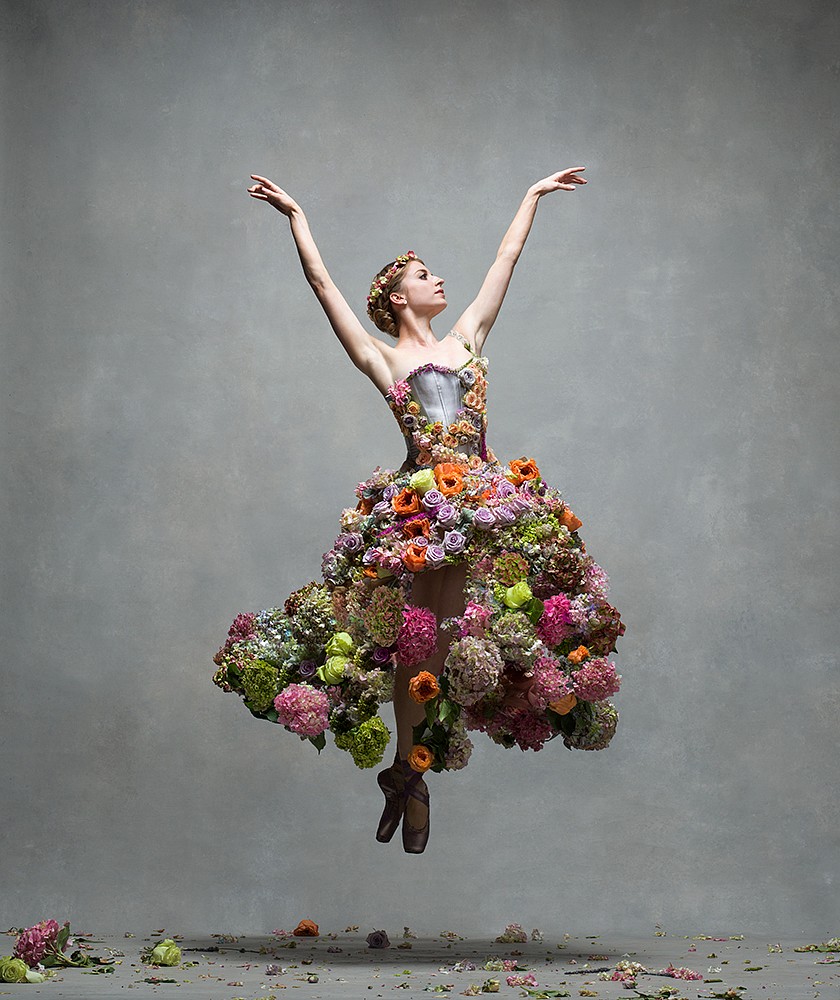 Ken Browar & Deborah Ory, "The Style of Movement: Fashion & Dance"
Oct 18 – Nov 30, 2019
WORLD PREMIERE FOR
THE STYLE OF MOVEMENT: FASHION & DANCE
INTERNATIONALLY RENOWNED PHOTOGRAPHERS KEN BROWAR AND DEBORAH ORY
CREATORS OF NYC DANCE PROJECT
AT LANOUE GALLERY OCTOBER 18TH – NOVEMBER 30TH
Lanoue Gallery is excited to present the world premiere exhibition of The Style of Movement: Fashion & Dance, a curated selection of large format photographs by Ken Browar and Deborah Ory from their recently released book of the same name. The artists will be available to meet with collectors at the gallery on Friday, October 25th from 6 to 8pm and Sunday, October 27th from 12 to 2pm. Signed copies of their new book will be available for purchase in the gallery while supplies last.
Photographers and dance enthusiasts, Ken Browar and Deborah Ory, aka NYC Dance Project, won worldwide accolades and praise in 2016 for their first publication, The Art of Movement. The publication featured elite dancers from such esteemed companies as the New York City Ballet, The Martha Graham Dance Company, Alvin Ailey American Dance Theater, the Royal Danish Ballet, Boston Ballet, the Royal Ballet, and The Bolshoi Ballet.
In their much anticipated follow up book, The Style of Movement: Fashion & Dance, the husband-and-wife photography team continue to spotlight today's greatest dancers—from ballet to modern—all captured mid-dance dressed in clothing by celebrated designers. Fashion from such luminary designers as Dior, Valentino, Oscar de la Renta, vintage Halston, Moschino, and Bill Blass, as well as costumes designed by Martha Graham herself, are brought to life by world-renowned dancers that include Tiler Peck, Daniil Simkin, Misty Copeland, John Lam, Christine Shevchenko, Xander Parish, and Olga Smirnova. The breathtaking images explore the intricate relationship between fashion, dance, and photography as the dancers bring the pages to life with their artistry, becoming one with what they are wearing.
The importance of movement in fashion is perhaps best expressed by legendary designer Valentino in his foreward to the book: "A dress should never be designed just to be viewed from just one angle; movement must be considered in an entire 360-degree point of view. Wearing clothing is about expressing emotion—just the way dance is."
Browar and Ory's work is a collaboration between both husband and wife, merging their experiences and creative passions to create unique and beautiful portraits of the dance community. It is also a collaboration with their subjects. Each shoot is prepared as though it were its own dance production, with attention paid to every detail - movement, lighting and the feeling of each photograph.
NYC Dance Project was created by Ken Browar and Deborah Ory, who live in Brooklyn, NY. Ken is a renowned fashion/beauty photographer and Deborah brings to the project a background in dance and editorial photography.
NYC Dance Project has been featured in many magazines including Harper's Bazaar, Italian Vogue and Dior Magazine. Their work has been featured internationally in press, such as CNN, The Guardian, The London Times, The Washington Post, and many others. The Art of Movement was published in 2016 and The Style of Movement: Fashion and Dance in 2019. Both books have won International Photography Awards and have been bestsellers.
Harper's Bazaar Recreates Edgar Degas' Masterworks Featuring Misty Copeland
In addition to works from, The Style of Movement: Fashion & Dance, Lanoue Gallery will premiere a special suite of four NYC Dance Project photographs commissioned by Harpers Bazaar. These works feature American Ballet Theatre Principal Dancer, Misty Copeland, in recreations of famous masterworks by the great Impressionist artist, Edgar Degas.
Ken Browar and Deborah Ory's breathtaking dance photography captures both the stillness of a single instant and the vitality of movement. I recently had the pleasure of collaborating with them on a recreation of Edgar Degas' masterworks featuring Misty Copeland, for Harper's Bazaar. Their portfolio was the highlight of our March 2016 issue, and their oeuvre doesn't end there. Bravo, Ken and Deborah, on a stunning and visceral body of work. - Glenda Bailey, Editor-in-Chief, Harper's Bazaar