PRESS RELEASE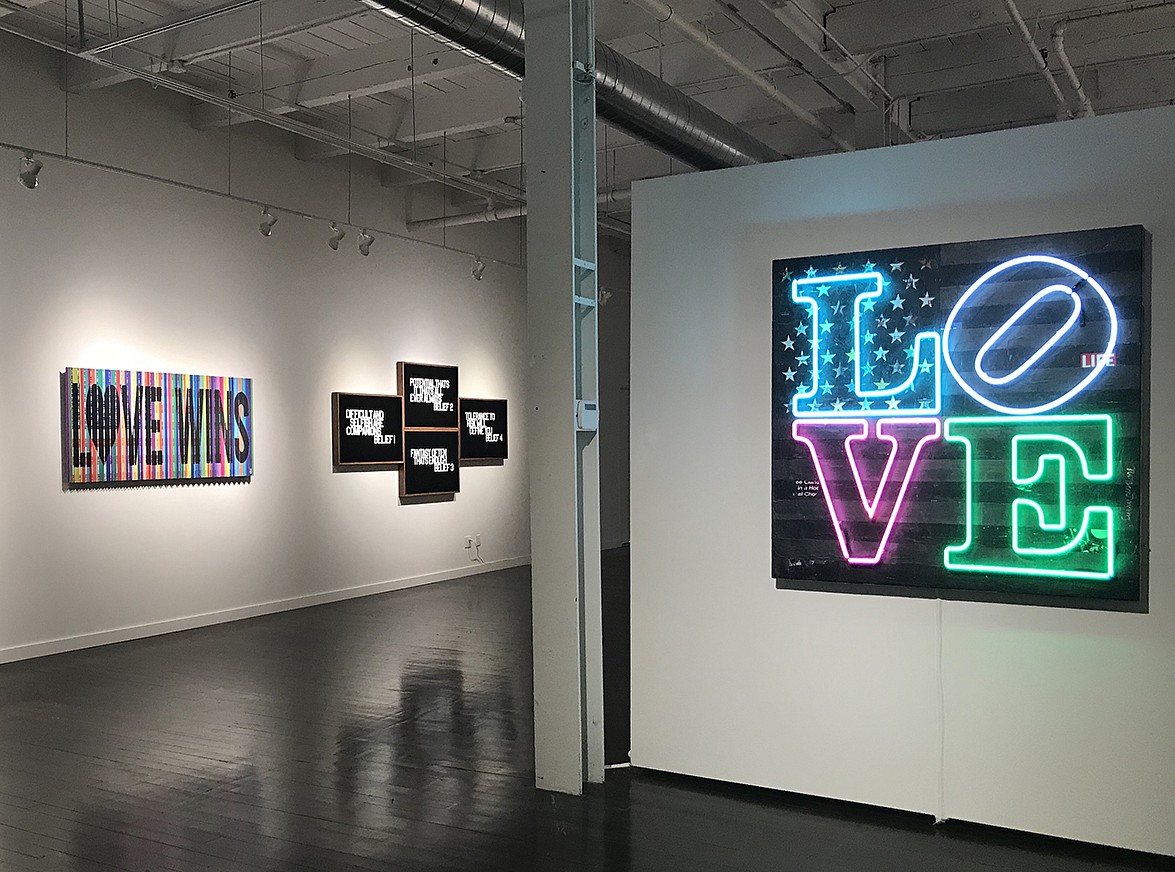 "Text Messages" Invitational Exhibition
Sep 7 – Oct 14, 2018
OPENING RECEPTION: FRIDAY SEPTEMBER 7, 6-8pm
Lanoue Gallery's opening fall exhibition, Text Messages, invites its participating artists to
showcase work that use words or phrases as a significant aesthetic component.
While conceptual artists of the 1960s often used words to emphasize ideas over visual
forms, this contemporary group of artists puts words and materials on more equal
footing. The exhibit contains a wide range of both tactile and dazzling physical
materials - from hand-carved and stained wood, to layered sheets of printed plexiglass,
to laser cut metal with LEDs, to imagery carefully composed from thousands of paint
chips, or found and printed images from Instagram. And, yet, no matter the materials
employed, each work's meaning is either subtly or radically transformed through the
addition of language.
Text-based artwork requires engaged, not passive viewers who bring a sense of
curiosity and personal experience to the interpretation of each work. Like the
now pervasive use of sending short bursts of words to one another through
mobile devices, the artworks in Text Messages primarily rely on visually "bitesize"
but carefully chosen words to both efficiently and impactfully communicate
ideas, thoughts, or emotions to its receiver. Each work assumes a kind of
communication shorthand with the viewer based on a perceived common
experience shared through our hyper-connected lives on a variety of social
media platforms. A gallery art exhibition of these physical objects, however,
allows the sharing of these "text messages" to happen among its viewers in a
shared physical space, potentially sparking real-time, face-to-face
conversations.